Watchempire offers accurate Watch Repair in Dublin
If your watch no longer operates, or if it does not keep time correctly, contact us! We'll perform the specialized maintenance services required to help keep your watch in excellent operating condition.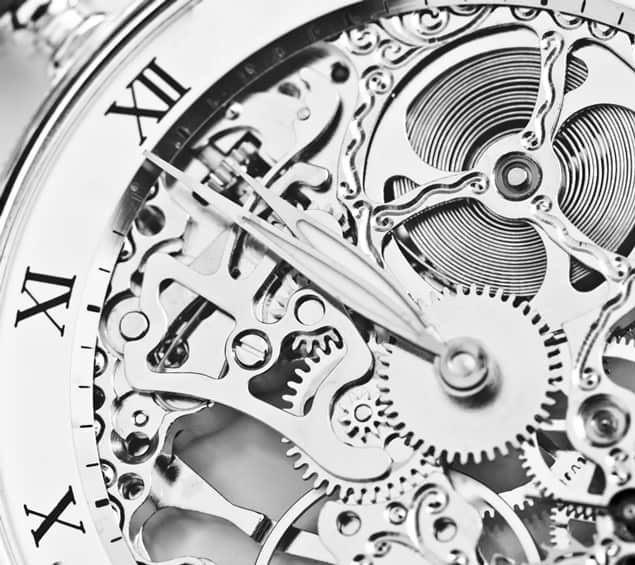 Our Watch Repair Services
We replace battery for most types of watches
We can clean and repair most malfunctioning watch mechanisms
Ask us to replace broken parts
Watchempire can repair damaged watch faces and dials
We also troubleshoot malfunctioning watches
Advantages in Watch Repair
The expansion of the Internet has given people in many places without watch repair services the ability to contact us for timely assistance With experience in the field of watch repair, we possess the specialized tools and parts required to perform accurate watch repair services for owners of many different brands of wristwatches. Let us help you keep your valued watch in excellent condition!
Some modern wristwatches contain many complex parts. Although small in size, watches today frequently include some highly sophisticated mechanisms. Repairing these items may prove challenging without access to the correct equipment. Watchempire assists customers in extending the lifespans of their watches by providing skilled, accurate repair services.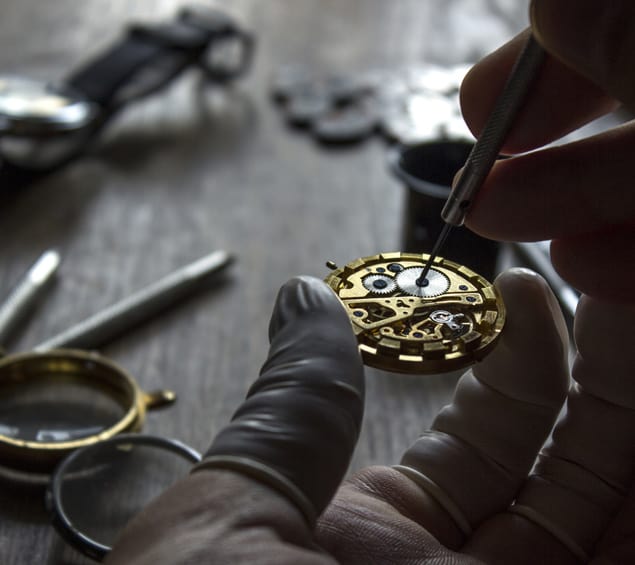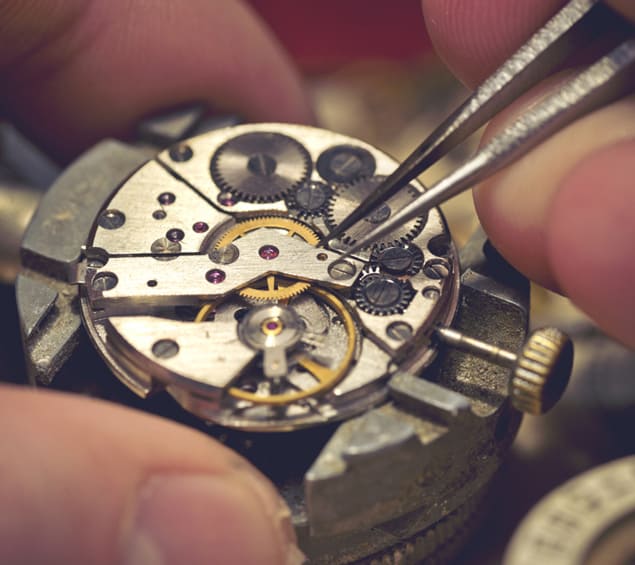 Maintaining Watch Accuracy
We will perform routine wristwatch maintenance services at Watchempire. Let us replace your watch batteries in a timely manner to help ensure that your watch does not suddenly lose power. We'll perform the specialized maintenance services required to help keep your watch in excellent operating condition. Helping our customers enjoy clean, well-functioning watches remains a top priority at Watchempire. We'll expend time and energy assisting with watch maintenance and repair issues. You can trust us to treat your watches with care.
Vintage Wristwatch Services
Some controversy surrounds the issue of repairs to vintage wristwatches. Due to the problem of fake and counterfeit watches, in some cases experts recommend refraining from replacing parts on broken valuable vintage watches.
We can assist you by offering a useful evaluation of the condition of your vintage wristwatches, so that you can make an informed decision about seeking repair services.
The problems with watches can be diagnosed while being fully disassembled for servicing. Mechanical watches lose their dependability or will stop operating, because the mechanism becomes dirty and it's lubrication has dried up.
A full disassemble, cleaning, reassembly and calibrationwill bring watch back to life.Other occasions a timepiece can stop due to internal breakage or complications due to water damage, rust.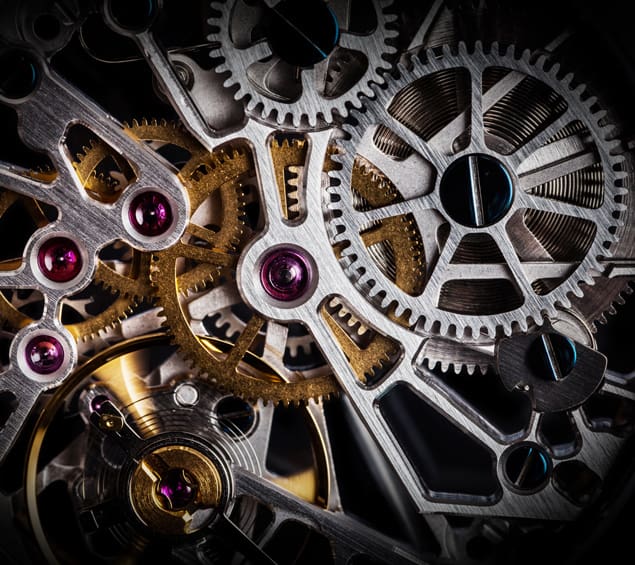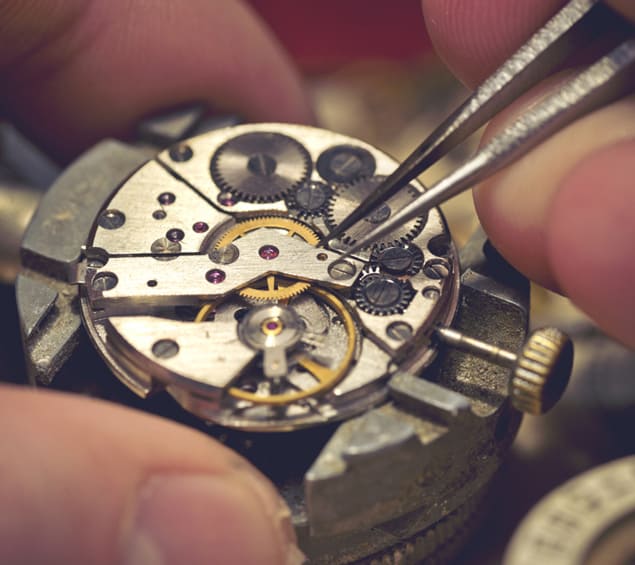 Contact Us For Watch Repair Services
To obtain qualified, experienced watch repair services from Watchempire, call 01 679-9107. You can also reach us by filling out the convenient form on our website and get 10% OFF.
We repair many different models and brands of wristwatches. If you've noticed that your watch does not maintain the correct time anymore, contact us to obtain fast, friendly skillful repair services. We carry useful replacement parts and mechanisms.
Our watch repair efforts allow us to observe a variety of different watch mechanisms. We perform every repair assignment carefully and in a timely manner. By using us as your watch repair firm of choice, you'll benefit from repair services that may extend the working lifespan of a modern wristwatch.